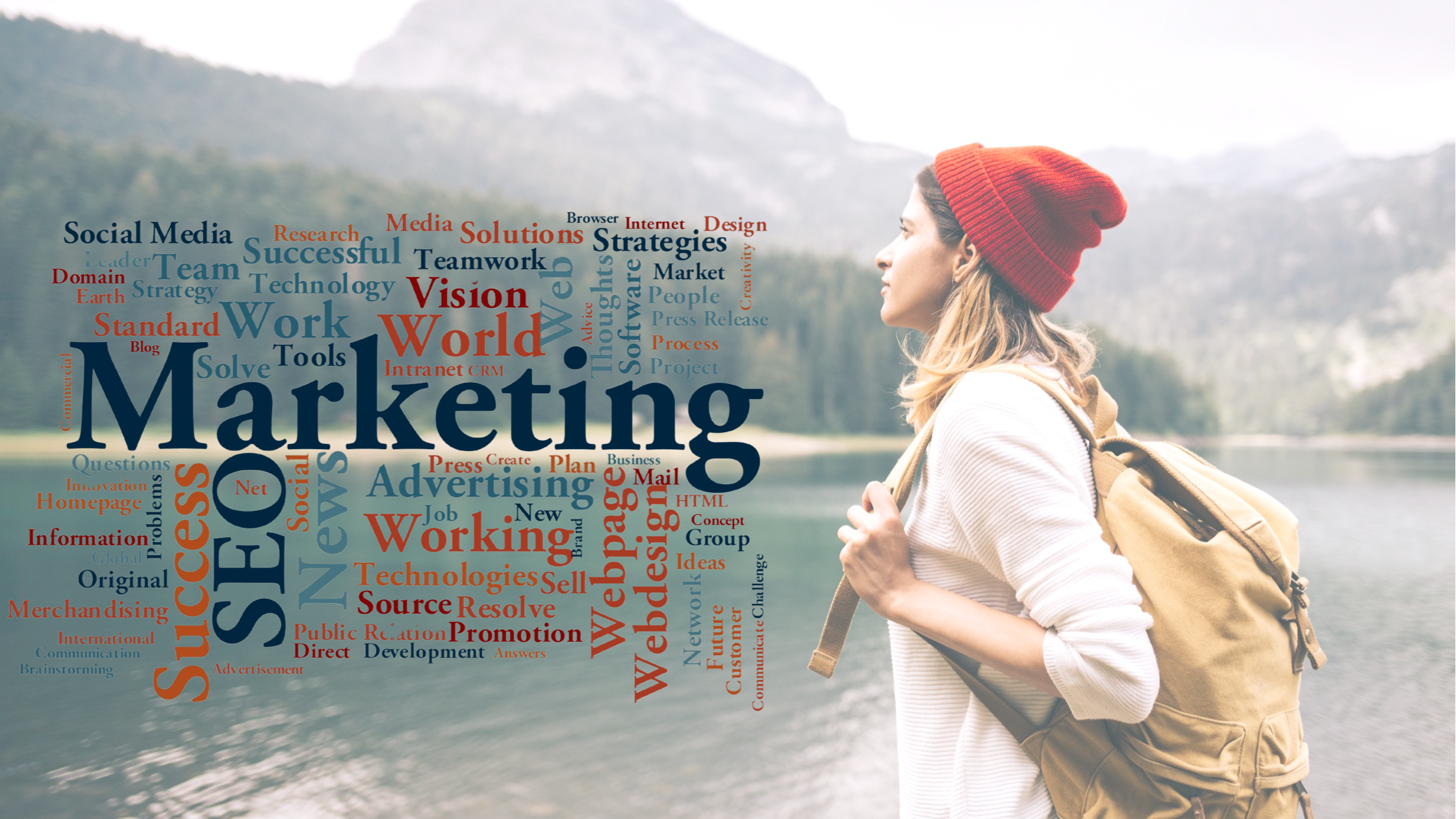 How do you get more for less? That's the question that's on every travel marketer's mind as they are tasked to come up with reimagined marketing strategies despite limited resources and budgets. Read along as we dive into marketing opportunities you can leverage today to maximize your marketing investment.
By Dana Baasiri 
If there's ever been a pivotal moment in your business to bridge the gap between unmet customer demands and your marketing strategy, it's now. The travel industry is on its way to rebounding with travel demand significantly up from last year, but is up against limited staffing and conservative budgets. 
It's no secret that travel companies across the industry slashed marketing dollars at the onset of the pandemic, and in a recent survey, the majority of marketers do not anticipate that ad budgets will return to pre-pandemic levels before 2025. Even though innovative marketing has only become more challenging, there is an abundance of unclaimed, immediate marketing opportunities that can help you overcome the hurdle. 
Start With A 360˚ Strategic Marketing Approach
Travel brands must think outside the box to engage and convert audiences in cost-effective ways — and it starts with a well-rounded marketing strategy. 
We're sure you've heard the term, "don't put all your eggs in one basket." You likely don't do so with your personal financial investments, so why would you with your marketing investments? Diversifying your marketing portfolio will stretch your dollar while maximizing your marketing investment. This means thinking beyond the two-dimensional trajectory of traditional marketing and communications, and making sure your marketing plan is as robust as possible with a dynamic blend of earned, owned and paid media.
Reach New Audiences On A Budget
Amplifying your brand story and acquiring new customers doesn't require a multi-million dollar budget. In fact, for just a fraction of the cost of a traditional media buy, you can exponentially increase ROI, break into new markets, and build overall brand awareness. 
The trick to reaching new audiences on a budget is deploying a layered approach across a multitude of channels and campaigns, such as: 
Brand Promotional Partnerships: Partner with a like-minded brand to exchange travel prizing for marketing exposure to their loyal customers across their emails, website, social media channels, and even in retail stores or with on-pack brand inclusion. Not only will you garner mass exposure, but you'll capture new leads and trackable revenue.


On-Air Placements: Ditch the hefty price tags that come with purchasing on-air time, and opt for meaningful partnerships with television talk and game shows, radio stations, and even podcast streaming to reach millions of viewers and listeners nationwide. Whether through on-air giveaways or live broadcasts onsite, you will capture audiences much more effectively than airing a commercial. 


Influencer Campaigns: Not only can you capture new audiences, but you can convert them into loyal customers with carefully crafted influencer partnerships. Enhance a typical host-and-post model with campaign extensions like a fan-curated approach or exclusive promo codes that draw in new audiences on various channels ranging from Instagram or YouTube to binge-worthy blogs. 
Fuel Owned Channels With Captivating Content
Carving out a hefty budget for photoshoots and video shoots right now may be out of the question. Yet, with enhanced safety measures and guest experiences constantly changing in this pandemic era, there's a deep need for revitalized content to distribute on brands' owned channels such as social media pages, websites and emails. 
So, what's the solution? Content creators that inspire consumers through powerful storytelling and create meaningful connections with digital audiences. Host globetrotters, storytellers, and visual visionaries at your property or destination to capture high-quality content from a unique point of view at a reasonable budget, including: 
Impactful Video: Create avid brand fans and trusted advocates through engaging videos that won't cost you six figures. Whether producing video vignettes, long-form vlogs, or bite-size episodic content, video remains a top priority for marketers with the pandemic significantly increasing the amount of online video content that consumers watch. 


Blog Content: Support your inbound marketing efforts through a strong blog that attracts readers and consumers alike. Blogs remain one of the most effective forms of content marketing, and brands who blog generate 67% more leads per month. While you may not have the resources to upkeep and maintain your blog content, partnering with a renowned blogger is one of the best ways to produce content for your blog. 


Photojournalists: A photoshoot can cost thousands of dollars, but you don't need to hire and fly out a full production crew to get those beauty shots. Work with premiere photojournalists who have an eye for unrivaled storytelling, and leverage the content they capture to share your product, amenities and experiences through visuals and imagery.  
Engage Loyal And New Customers With Immersive Experiences 
If you're looking for interactive ways to bring your brand to life, dynamic programming and events are great for capturing media attention, consumer interest, and best of all, bookings. As impactful as these are, this avenue is under-explored as there's a common misconception that brands must invest in constructing a new space or hiring an A-list artist. 
While great experiences do come with some costs associated, the options to achieve the same results for a lot less marketing dollars are endless:
Seasonal Activations: Drive awareness and bookings towards a need period or key season by offering distinguished experiences that draw attention and excite audiences on another level. Increase your sales and bookings by crafting a compelling promotional offer or package around it.


Branded Programming: Level up your brand experience by partnering with a household brand name to create an exciting branded experience that deepens brand loyalty and generates endless social media exposure and UGC for both brands.  


Pop-Up Events: Surprise and delight your guests with unexpected events in unique spaces that enhance their stay and add an element of surprise, from variety shows to live entertainment that add more flavor to their vacation. Buzzworthy experiences will not only get your guests talking about your brand, but will entice media and influencers alike.
While customer acquisition and traditional ways of getting your brand out there — think advertising, commercial spots and digital media buys — seem to be farther out of reach due to decreased budgets, travel marketers will succeed by stepping outside of their comfort zones and taking advantage of the suite of marketing opportunities and resources at their fingertips. 
If you're ready to break through the sea of sameness and get ahead of the competition, book your complimentary Insight Session today – Let's Connect!
Alliance Connection works with Caribbean and Mexico travel brands to drive awareness and bookings through strategic marketing partnerships and powerful brand interactions across a highly selective portfolio of brands, media, social influencers and entertainment partners that connect, capture and influence travelers across the U.S. 
To be part of our connected community and join in on the fun, follow along at @allianceconnection.