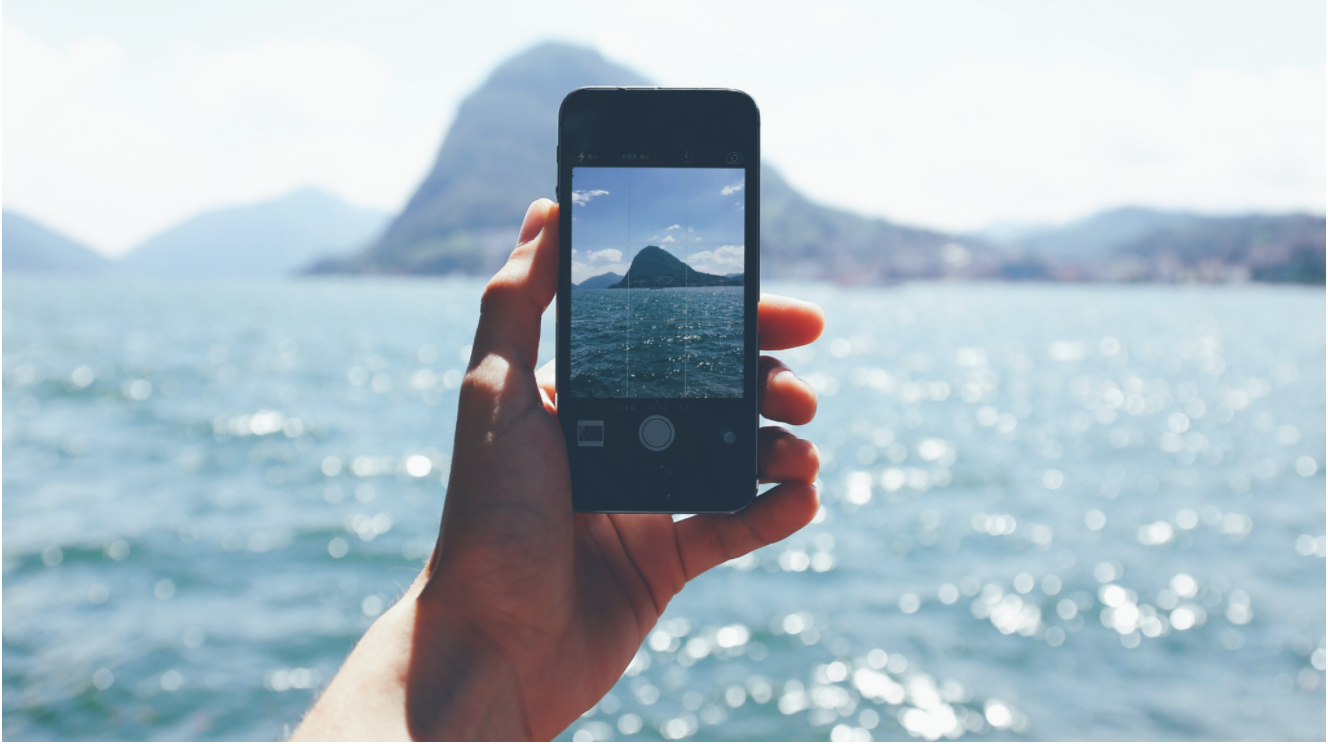 There's plenty of fish in the sea, and in the sea of influence, that statement holds true. How many exactly? Some sources estimate anywhere between a whopping 3 to 38 million — making it that much more difficult to find the right partner to engage with. That's why we've come up with a list of the top 7 lifestyle influencers and content creators to host at your hotel right now.
By Dana Baasiri 
Over the last several years, the rise of the influencer marketing has seen a sharp and steady climb in the number of influencers and content creators that have emerged on the digital scene. That begs the question: how many influencers are there exactly? While it's difficult to pinpoint an exact number, some sources estimate that there are anywhere between 3 to 38 million influencers across all social media platforms.
In travel, the right partnership will go a long way in engaging new audiences and converting those followers, viewers and readers into travelers. However, with so many influencers out there, getting started and finding the right fit can be overwhelming. To get you set up for success, we've rounded up 7 top lifestyle influencers and content creators to host at your hotel right now:
A Marketing Director turned World Traveler, Gareth built a life of travel fueled by passion and decided to bring his followers along for the ride. His intent for slow, meaningful travel takes on a unique form of storytelling as he encounters local adventures, meaningful relationships, and authentic "off the map" experiences. While Gareth is prominent on various social channels, his storytelling truly shines through video-making his YouTube channel a vault of travel content that has amassed 440,000 subscribers and over 62 million views.
This highschool sweetheart duo launched their careers as travel content creators when they moved out of their apartment, sold their car and bought a one-way ticket to Japan. Nearly 3 years, 100 countries, 413 million views and 2.5 million YouTube subscribers later, they're still jet setting around the world and showcasing their passion for all things travel. From bespoke luxury experiences like over-the-water resorts and solar-powered yachts, to tiny homes and sleeping on the side of a mountain, they've covered countless destinations and experiences.
Terrell and Jarius are parents raising two ADORABLE children, Ashton & Aria in Atlanta, GA. Their popular YouTube Channel takes their 82,000+ subscribers on a journey through their family life with a perfect blend of both heartwarming and hilarious content. From family fitness routines and vacation planning during a pandemic to their emotional surrogacy journey, these video creators have captivated audiences for over 5 years. Similarly, their Instagram page is flooded with "aww" moments of their family and binge-worthy reels that have their engagement through the roof.
This top travel vlogger on YouTube travels the world and shares her experiences and travel expertise through videos and on Instagram. Nadine has visited over 55 countries and counting, all photographed and recorded on video over the last decade and shared to over 493,000+ subscribers on her YouTube channel. Whether you're looking to reach new travelers or seasoned globetrotters, her content does an exceptional job at blending adventure, travel hacks and advice that will inspire their next trip.
This influencer and content creator does things a little differently by catering to a predominantly male audience with men's fashion, hair, fitness and lifestyle content. With over 3.2 million YouTube subscribers, 1.5 million Instagram followers and over 345 million video views, his videos break out of the traditional box and include a fresh take on travel content with videos like "How to Pack Like A Pro" and "Get Ready With Me / Summer Vacation Outfits."
As a mom vlogger who loves her family, this San Francisco-based content creator has won over audiences with a wide range of content that spans Amazon must haves, makeup and product reviews, travel content and so much more. And if 678,000 subscribers on her main YouTube channel and 210,000 followers on Instagram wasn't enough, Athena has a separate YouTube channel documenting family moments, vacations and raw parenting life with 338,000 subscribers and another one dedicated to cooking and baking videos that has amassed over 319,000 subscribers. Her ability to capture and influence niche audiences with specific content makes her a winner in our books.
If you're a travel marketer, chances are you've already heard of The Blonde Abroad. Kiki — or as she likes to call herself, the "escape artist" — has spent the last several years establishing her blog as the go-to website for solo and female travel around the world. Not only is she a Forbes Ranked "Top 10 Travel Influencer," but she's been featured on many coveted lists and influential publications including Travel + Leisure, AFAR, Huffington Post and many many more. Her captivating content and "light and airy" aesthetic has captured the hearts and attention of millions through email, Instagram, blog readership and more.
Whether you're looking to expand your reach and boost brand awareness, or are in need of engaging content that tells your story, the success of influencer marketing is built on the right relationships. Cultivating a mutually beneficial partnership with influencers and content creators is just as important as being selective in the process to maximize results. From co-created content for your digital channels such as social and website, to storytelling through video, building those relationships will ensure your influencer marketing campaigns are both multifaceted and dynamic.
Need a little more help getting started? Reach out to us and our influencer marketing team can help pair you with the right #ACTastemaker. 
To get a closer look at our work through the years, click here.
To be part of our connected community and join in on the fun, follow along at
@allianceconnection