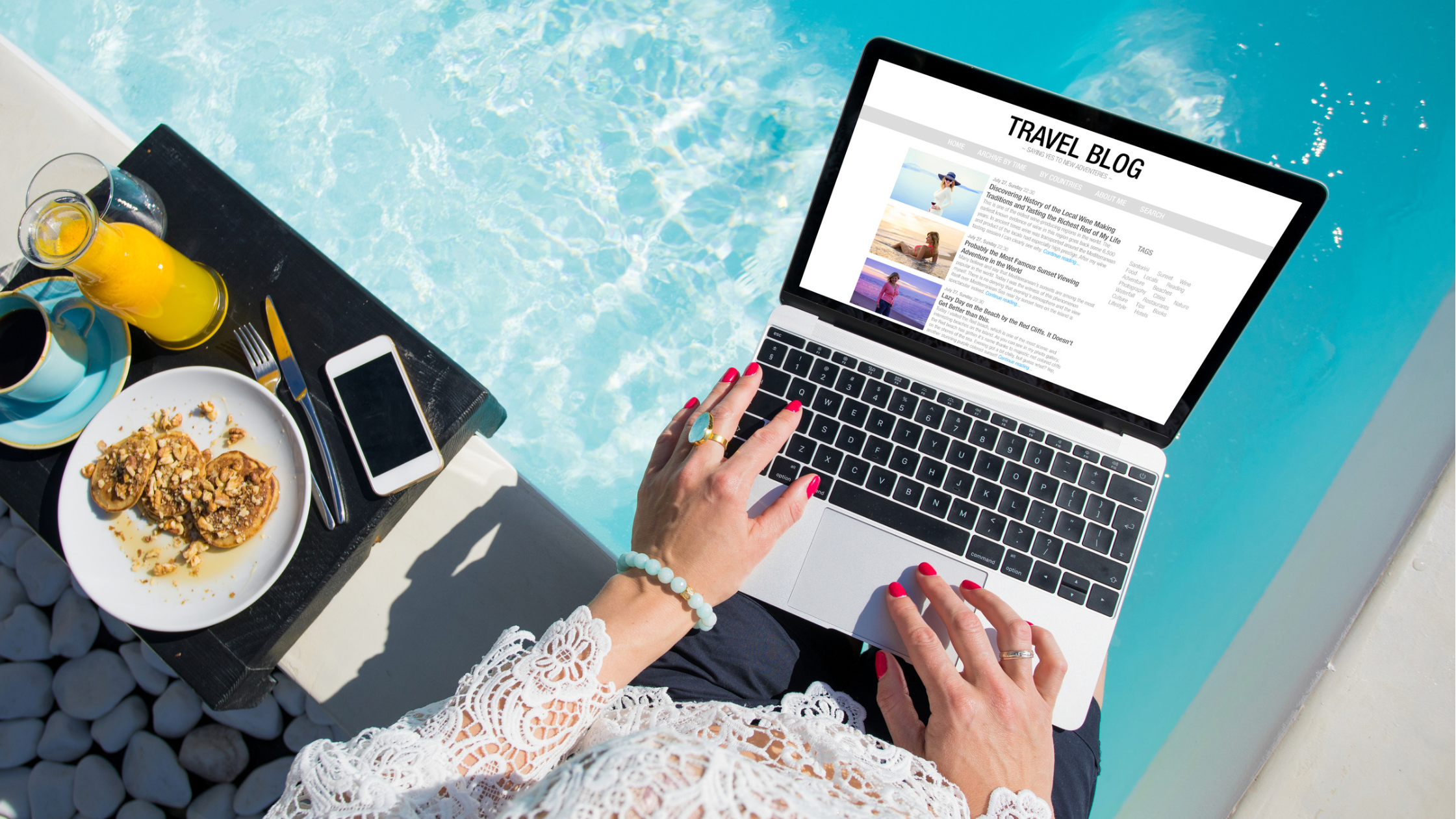 Whether you're in planning mode for the next year, or pivoting your direction based on your shifting business demands, it's always a good time to freshen up your PR strategy. Find out what it means to go beyond the press release and create a truly robust public relations plan that maximizes your results.
By Dana Baasiri 
A press release isn't the only way to tell your brand story. There, we said it. Does that mean press releases are going away entirely? Not necessarily. The press release isn't dead, and it still serves a purpose. However, the landscape has evolved tremendously and with the emergence of new channels, a PR strategy must go beyond just the press release in order to maximize your reach, impressions and business growth.
What does the media landscape look like today? 
Well, quite differently than it did a few years ago. What was once a very traditional landscape encompassing print publications and some digital news outlets, now embraces a number of channels including social media, blogs, video, and owned content channels.
According to a recent study surveying 3,700 communication professionals, traditional media relations isn't the sole top focus of PR professionals. About 77% see social media and content marketing as integral parts of PR, with influencer marketing trailing behind at 67%. And with over half of companies embracing partnerships as a key tactic, it's clear that public relations is no longer strictly about media relations and securing news features. It's about creating a narrative for your brand that is cohesively woven through all platforms, including digital, social, events, partnerships, and press alike.
What does "beyond the press release" look like? 
A robust PR strategy stretches beyond the press release and embraces a well-balanced mix of channels and multi-tiered campaigns. Here are 5 ways to level up your public relations strategy, and help capture and engage audiences:
1. Promotional Partnerships 
Pairing up with a like-minded brand to reach new audiences, maximize traction and generate leads should be in every marketer's PR strategy. What does this mean? Exchanging accommodations at your hotel or travel to your destination through a sweepstakes or contest giveaway. It's cost-effective and in most cases comes at minimal to no costs. In return, brand partners offer exposure to their audiences through emails, digital inclusion on their website, social media posts, and even in-store on product packaging depending on the brand. Promotional partnerships are an effective way to communicate specific storylines, promotional offers or even promote a new program you may be launching.
2. Integrated Entertainment Placements  
Securing broadcast placements through traditional PR focused on news segments, hard journalism, and interviews with key executives. However, the evolution of the PR landscape has introduced a renewed energy around organic broadcast coverage on-air, where brands can authentically connect with consumers on-air through meaningful placements, brand integrations and thoughtful partnerships. For instance, radio broadcasts, podcasts, consumer sweepstakes tied to theatrical releases, exciting giveaways on TV game shows, and human interest stories on daytime talk shows like The Ellen DeGeneres Show or The Kelly Clarkson Show capture the attention of millions of listeners and viewers across the country.
3. Content Collaborations 
Content truly is king when it comes to launching a well-rounded PR campaign, and the demand for content continues to rise. Many brands see it as an effective way to tell your brand story and make a lasting impression. Not only can you use existing coverage to create bite-size forms of content, but you can partner with a content creator to produce original content. Whether that's through a contributor article, compelling photography or engaging videos for your owned channels like your website, email marketing or social media, content collaborations that are relevant and attention-grabbing will amplify your reach.
4. Influencer Marketing 
Similar to the PR landscape itself, the definition of influence has very much transformed over time. While traditional social media influencers are still very much a go-to, the options are endless when you're looking to persuade travelers. A successful approach is tailored to your business objectives, the audience you are targeting, and the story you are telling. It can be a simple influencer placement at your resort, or can go beyond the "host and post" through campaign extensions and enhancements such as a fan curated approach or and special offers that extend the lifespan of an influencer partnership. Carving out a plan that involves partnering with an influencer — be it a blogger, Instagram influencer, Vlogger, photojournalist, or celebrity — is an integral part of modern PR.
5. Experiences, Activations, & Events
There's no better way to bring a brand story to life than through real-life experiences, interactive activations and buzzworthy events. Not only do they deepen loyalty and engagement among consumers, but they give the media something to talk about and influencers something to post about. Not to mention, the ability to experience a product first-hand creates more of a lasting impression than reading about it. Trying to reposition your destination as a family-friendly one? Design and produce a co-branded experience like The Kidz BOP Experience. Want to make a big splash to reintroduce your property to new and existing audiences? Opt for a social media summit to garner impact across several audiences.
As the media landscape continues to shift, communication professionals must also shift their plans. If the evolution of PR has taught us one thing, it's that using more than just one tool from the toolbox will help us stay ahead of the curve and bolster brand presence.
Ready to revamp your PR strategy? Book your complimentary Insight Session today – Let's Connect!.
Alliance Connection works with Caribbean and Mexico travel brands to drive awareness and bookings through strategic marketing partnerships and powerful brand interactions across a highly selective portfolio of brands, media, social influencers and entertainment partners that connect, capture and influence travelers across the U.S. 
To be part of our connected community and join in on the fun, follow along at @allianceconnection