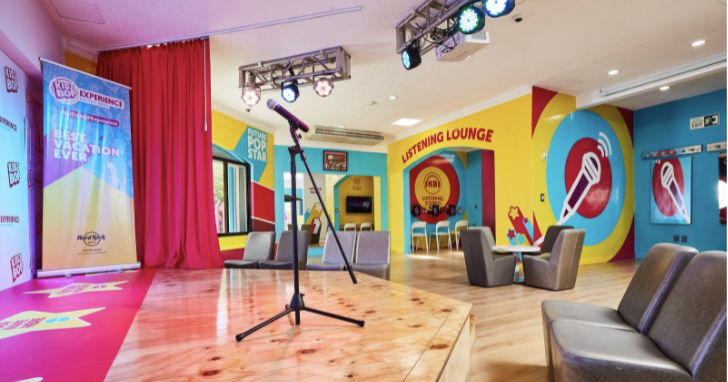 Whether you're looking to spice things up or are launching an entirely new hotel, branded experiences might be the solution you need to stand out from the competition. Dig in and uncover the many ways they can propel your hotel brand to the spotlight and drive bookings.
By Dana Baasiri
In hospitality, the million-dollar question all hoteliers strive to answer is, "How do we differentiate ourselves from the competition?" With hundreds of new hotel openings, reopenings, and rebrands, and as properties are still climbing out of the pandemic, this question is on everyone's mind now more than ever. The easy answer is experience, of course. 
Despite it being an overused buzzword in marketing, experience is what travelers are looking for when booking their travel. But what does that even mean? For some, it's an authentic and localized experience, while for others it's one that is centered around lively entertainment or even rejuvenating the mind, body, and soul. There is no one-size-fits-all approach to crafting unique experiences that stand out. Rest assured, whatever your customer is looking for, aligning with a strong brand partner to curate an experience, activation or even regular programming can win their hearts. After all, 57%* of companies say that they use partnerships to acquire new customers. 
The first thought that comes to mind might be fully flagging your hotel. After all, many hotel groups have seen wild success by doing so — the all-inclusive Hard Rock Hotels, Nickelodeon Hotels & Resorts, Margaritaville, and Planet Hollywood, the list goes on. It's a surefire way to gain critical mass distribution across multiple segments and truly leverage the power of a globally recognized brand to gain instant credibility. However, it's not the only way to do so. Branded experiences — be it seasonal programming, a year-round activation, or an amenity aimed at a specific age group — level up your brand by creating endless opportunities for your guests to interact with your product.
Are branded experiences right for you?
Whether or not branded experiences are the way to go for you depends on  a number of considerations. It's no surprise that the draw of a big name brand is powerful, and being affiliated with one is appealing to any hotel looking to make a big splash in the market. Identifying your objectives and goals is a good place to start in order to determine if this is the way to go. Branded experiences offer a ton of perks, so if this is the right fit for you, you can reap plenty of benefits.
How do branded experiences cut your costs? 
Fully-flagged hotels can be quite an investment. From royalties and licensing fees to the build-out, the costs can quickly add up. If you do not have that kind of budget or time to spend, opting for a smaller-scale but dynamic branded experience is a more cost-effective way to go. Not to mention branded experiences, programming or activations often require little to no construction. Hotels can allocate an underutilized common space or revamp an existing amenity like the kids club for example. The spirit of partnership can still be harnessed, plus you can still build a mutually beneficial partnership for both parties. 
How do branded experiences increase your brand awareness, distribution, and engagement?
Joining forces with a brand partner unlocks access to their existing audiences and database, ultimately increasing your brand distribution and awareness. By leveraging their likeness, you instantly attract their loyal customers who may not be familiar with your hotel brand just yet. Partnerships are a high-impact platform that captures the attention of millions of consumers, and when brought to life through tangible experiences like on-property activations, enticing amenities or seasonal programming, the reach becomes exponentially higher. Not only would your hotel experience be cross-promoted and featured on your partner's channels, but you open the door for more opportunities to engage influencers, celebrities and generate social and press coverage. Not to mention, you create a perfect storm for organic user-generated content from your guests.
How do brand experiences help you cater to different market segments? 
Branded experiences are a direct way of capturing a specific age group or demographic. Whether you're looking to break through and capture the weddings market, or trying to appease the tough tween and teen age group, they can be designed so specifically to capture and cultivate a niche market. The key to success here is partnering with a brand that has already earned the trust and loyalty of that market segment. For instance, a KIDZ BOP branded live experience and activity for the little ones will position your property as a family-friendly destination and lure in family travelers. 
How can branded experiences optimize your hotel's revenue potential? 
Branded experiences give travelers a reason to vacation with you. To put it in a language we all speak, it drives bookings and puts heads in beds. A truly integrated experience can also allow for additional streams of revenue. After all, 54% of companies say that partnerships drive more than 20% of their total revenue. From crafting exclusive offers and package deals to layering in larger events or simply offering it as a paid experience, the opportunities are endless when you're paired with the right partner. 
Where to Start? 
Not only is it critical to find a good partner fit, but identifying the right niche or customer base you're targeting is just as important. Start with diving deep into your pain points and goals. Are you looking to break into a new market? Are you trying to freshen up a hotel experience that's been stale for some time by introducing an innovative and buzzworthy offering? What about your budget and timeline? These are all questions that can guide you in the right direction. Once you've done so, it makes it easier to partner with a like-minded brand and set yourself up for success.
*Source: http://www.bpinetwork.org/thought-leadership/studies/51
Alliance Connection works with Caribbean and Mexico travel brands to drive awareness and bookings through strategic marketing partnerships and powerful brand interactions across a highly selective portfolio of brands, media, and influencers that connect, capture and influence travelers across the U.S.
To be part of our connected community and join in on the fun, follow along at @allianceconnection