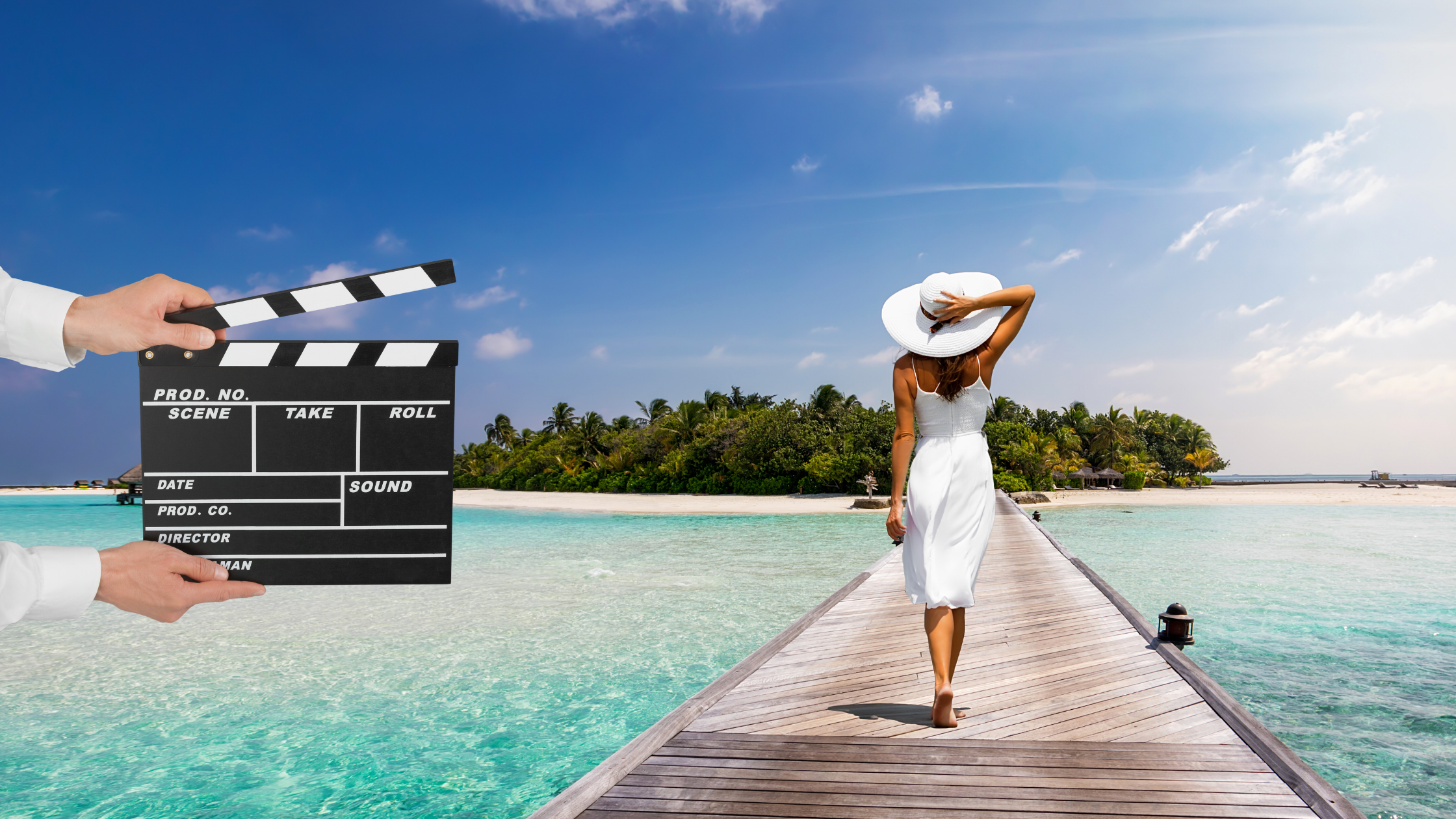 While it can cost big bucks to get your brand on-air in front of millions of eyeballs or listeners nationwide, there are other ways to get it done without breaking the bank or your budget. We uncover five ways to break through this coveted space at a fraction of the cost of a media buy.
By Dana Baasiri 
Entertainment marketing is a great way to get your brand in front of millions of eyeballs and ears, whether nationwide or targeting specific drive markets. But what do you do when marketing budgets are dwindling and traditional paid media is no longer as effective as it once was? Opting for brand partnerships and organic placements with entertainment media partners will not only stretch your marketing dollar, but yield exponential results and growth in terms of awareness and sales.
Let's walk through five low cost, high impact on-air placements that every marketer needs in their strategy:
1. Human Interest Daytime Talk Show:
Viewers may skip commercials and fast-forward through ads, but they're keeping a watchful eye on tear-jerking, feel good stories on daytime talk shows like The Ellen DeGeneres Show, The Kelly Clarkson Show, and Good Morning America. Reaching millions of consumers has never been more accessible when you harbor the right relationships with significant, award-winning television shows. Whether you're rewarding a deserving family with a getaway to an all-inclusive resort, or surprising an engaged couple with an intimate destination wedding, your on-air placement is guaranteed to make a lasting impact both on and off the air.
2. Radio Broadcasts & Come Along:
Radio still remains one of the most powerful channels in the U.S. reaching just over 82% of adults. From commutes to work to school car line pickups, consumers habitually turn on the radio to catch their favorite on-air personalities. Looking to reach a specific audience or drive markets? Look no further than regional stations and shows that specifically cater to your target audience. Looking for mass reach and exposure? Opt for a nationally syndicated show to penetrate several markets at once. Contest giveaways and on-air sweepstakes with digital components are optimal for driving engagement and moving the needle in an authentic way. You can even amplify your campaigns with onsite radio broadcasts and fan come alongs that allow both the radio DJs and the listeners to experience your destination on another level.
3. Iconic & Emerging Game Shows:
There's nothing like the fun viewers experience as they gather around the television and yell all the right answers at the contestants. The excitement and level of engagement that emerges when an all-expenses paid trip to the Caribbean is on the line is truly unmatched. Legendary game shows like Wheel of Fortune and Price Is Right have had loyal enthusiasts who don't dare miss an episode locked in for decades. The influence they have over audiences is undeniable, and getting your foot in the door isn't always the easiest — but worth every effort. And yup, you guessed it, exchanging travel prizing for a front-and-center feature with your logo and enticing b-roll to lure in consumers is all it takes to get into millions of homes.
4. Podcast Streaming:
The podcast marketing space is relatively a new one that has evolved the media landscape over the last 10 years. Listenership is undoubtedly on the rise with about 49% of the podcast audience in the US now made up of lighter listeners, up from 39% in 2018. But podcasts are not only attracting listeners, they are now capturing marketers' attention as well. With most podcasts hitting a specific niche, strategically aligning with the right one will help you speak directly to an audience segment you're trying to reach. Perhaps you're launching a new F&B campaign and trying to attract foodies to your property, go for a "Podcasts in Paradise" approach and invite a podcaster to experience your elevated dining amenities and tell that story to their listeners. Trying to increase traffic and sales for a need period or event? Craft a unique experience and invite a podcaster to record live from your destination while showcasing your brand to their audience.
5. Live On Location Segments:
One way of making it on screen is by leveraging filming on location opportunities. Whether you partner with a movie studio, a weeklong television show like Wheel of Fortune, or The Today Show, many producers are on the hunt for a tropical backdrop to shoot a segment or a scene. Similarly, music labels often look for an exotic and scenic beachfront set in the Caribbean to film a music video. What's the catch? There is none. Travel brands looking for these types of partnerships can offer up the space to shoot in addition to complimentary or discounted accommodations for the talent and crew. While the idea of seeing your brand shine on the screen is exciting within itself, these partnerships can often bring additional ways to exponentially increase reach by adding on a sweepstakes tied to the theatrical release or launch of an album.
As the media landscape continues to pivot, so must our approach to planning. Enhancing traditional marketing with newfound, innovative strategies that don't cost much is crucial to every brand's success. Whether you're aiming to capture a specific market segment, reach new audiences, or launch an entirely new product, doing so through entertainment marketing partnerships is attainable and affordable.
Entertainment marketing opportunities are well within your reach. Ready to leverage these? Let us know.
Alliance Connection works with Caribbean and Mexico travel brands to drive awareness and bookings through strategic marketing partnerships and powerful brand interactions across a highly selective portfolio of brands, media, social influencers and entertainment partners that connect, capture and influence travelers across the U.S. 
To be part of our connected community and join in on the fun, follow along at @allianceconnection.