We're celebrating 11 magical years in business for Alliance Connection. Join us by taking a trip down memory lane as we round up our 11 favorite travel promotional partnerships of all time. 
By Dana Baasiri 
It's official…May 11 marked our 11th year anniversary, or our "10+1" as we like to call it. We might have missed our decade milestone celebration last year but we sure weren't going to miss it this time around. It's safe to say it's been a wild ride in all the best ways possible, and our clients and partners have been there with us every step of the way.
In honor of our birthday, we're reflecting back on special moments and rounding up our 11 favorite travel promotional partnerships of all time:
1. Story Behind The Songs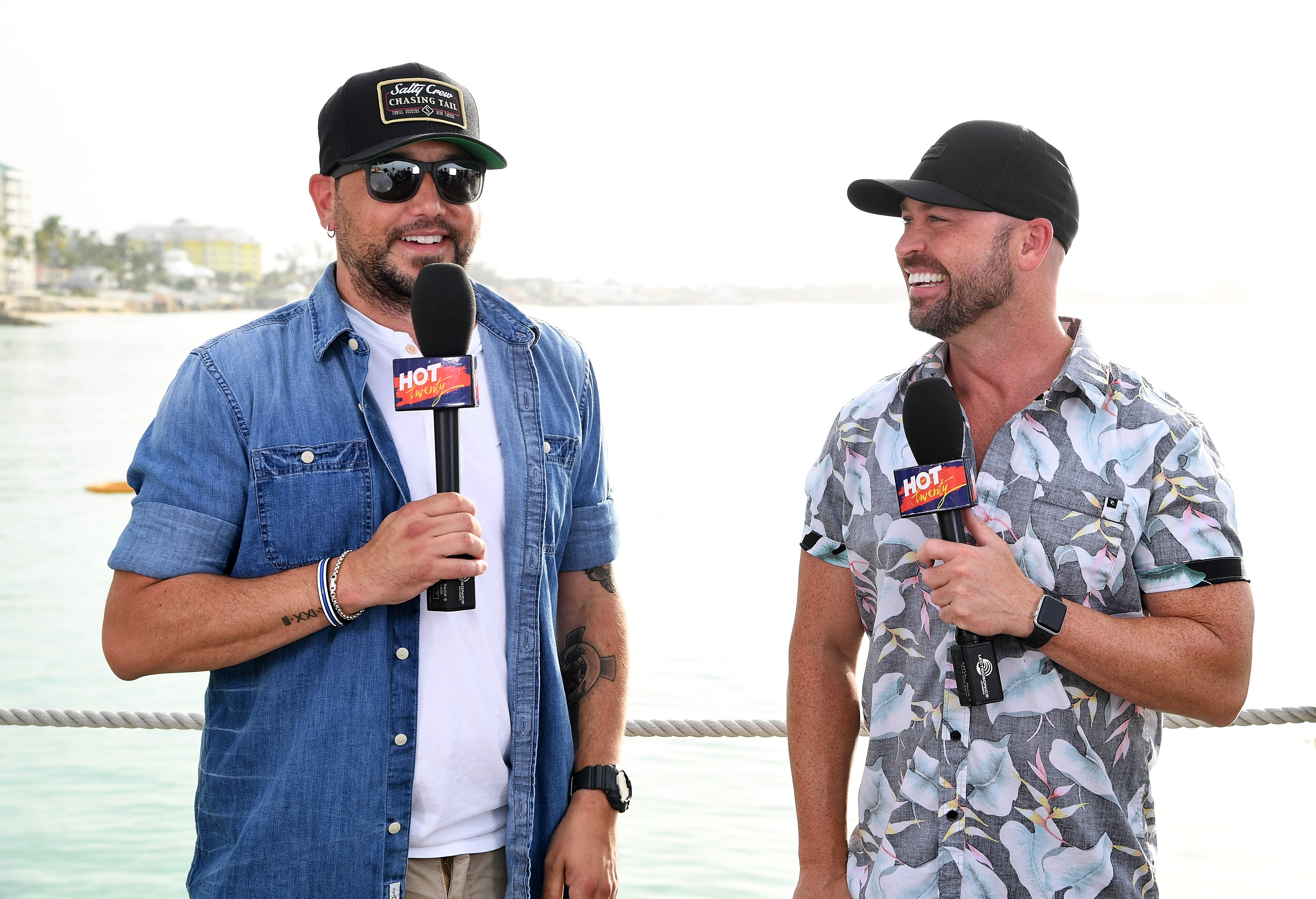 Country superstar Jason Aldean and CMT's Cody Alan at Sandals Royal Bahamian 
What is it: We created a once-in-a-lifetime series that brought CMT and multiple record labels together for a three-year integrated brand partnership with Sandals and Beaches Resorts, giving guests the chance to see their favorite chart-topping country artists perform in paradise and hear stories from the road and the true inspiration behind the songs. In addition,  LIV+ Members, Sandals and Beaches loyalty customers, received VIP experiences and priceless perks. 
Why we love it: CMT shot multiple Hot 20 segments with the artists and 10 local, regional and nationally syndicated radio stations broadcasted LIVE from the resort driving awareness, engagement and ultimately bookings. The entertainment series amassed over $17 million in media value and hundreds of millions impressions. And the best part, it was all for a good cause, raising over $25,000 for The Sandals Foundation! 
2. Regal Cinemas Summer Getaway
What is it: With 14 million loyal members in Regal Cinemas' Regal Crown Club, the brand turned to us to power "Earn and Burn" sweepstakes opportunities to add value to their members by providing unique ways to spend their points. We paired them with the all-new Hard Rock Hotel Los Cabos for a fun family sweepstakes.
Why we love it: The partnership was perfectly and strategically timed. To maximize impact, we tied the sweepstakes to the summer's blockbuster release Rocketman which not only increased awareness for the recently opened hotel, but drove engagement within the Regal Rewards app and resulted in over 259K social media impressions. 
3. The Today Show Funshine Funtime Summer Travel Giveaways

What is it: A powerhouse in the TV world, The Today Show leads as America's #1 Morning News show with over 4 million daily household viewers. We came in as a partner to power their Funshine Funtime annual travel giveaways, and we placed Paradisus Playa Del Carmen and Paradisus Cancun on two separate episodes where Hoda and Jenna quizzed fans with trivia questions for the chance to win the grand prize.
Why we love it:  Everyone ended up being a winner and went home with a 4-night stay for two. Plus, in addition to the on-air exposure, the resorts gained continued momentum with the episodes shared on The Today Show website and YouTube channel reaching an additional 3 million subscribers. 
4. JustFab Trip for Two  
What is it: We partnered JustFab — a leading fashion e-commerce site and lifestyle brands — with the adults-only luxury all-inclusive, UNICO 20˚87˚ Hotel Riviera Maya, for a sweepstakes giving away a 4-night stay for 2 including airfare over the summer. 
Why we love it: JustFab and UNICO 20˚87˚ had strong brand synergy and aligned audiences that made the partnership a true no-brainer. We tagged on additional media partners like Cosmopolitan and The Zoe Report that boosted reach and provided all parties additional awareness and lead generation through this partnership with nearly 16,000 opt-ins.
5. FabFitFun Spring Box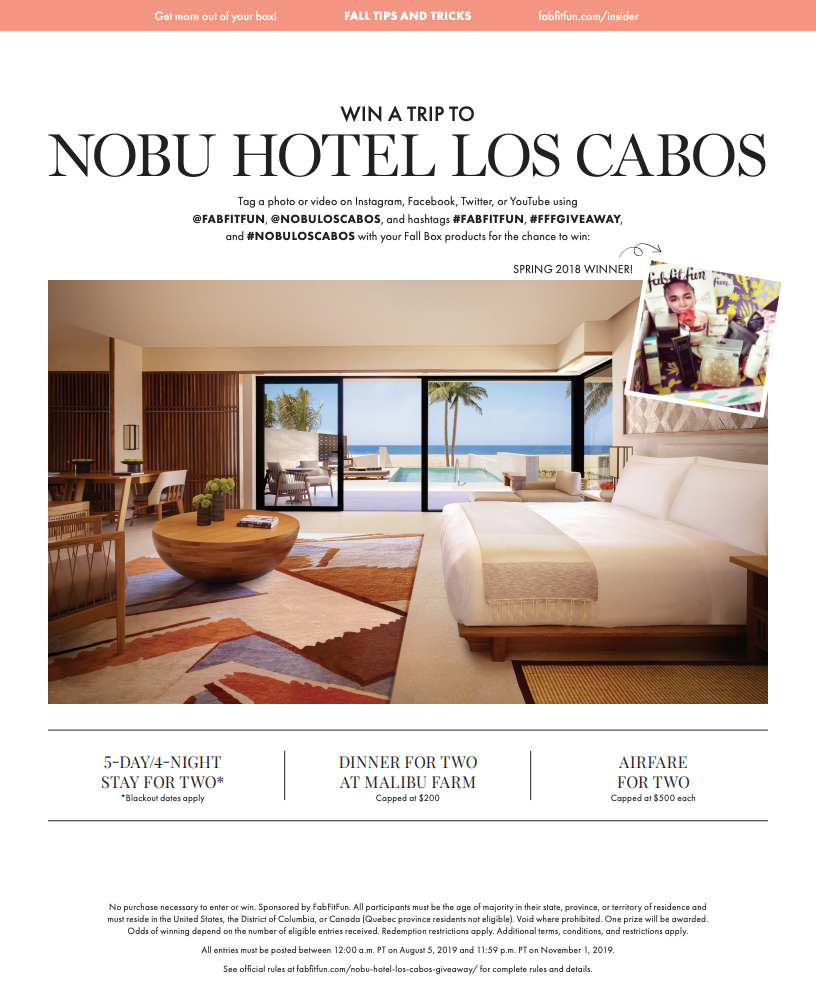 What is it: Nobu Hotel Los Cabos was the new luxury kid on the block in the destination having recently opened. We secured a sweepstakes for the new hotel in the FabFitFun Spring box which included a premium full-page placement in 2.1 million subscription boxes reaching affluent women, a custom editorial article for their website and social media posts. FabFitFun also provided a special offer to the resort on their member dashboard.
Why we love it: As a trusted partner, we were able to provide travel prizing to surprise and delight subscribers on a barter-basis making it a win-win for our clients and FabFitFun. Not to mention, the FabFitFun editors curate the latest in beauty, fashion and fitness through their products — so pairing them with a new luxury hotel that aligns perfectly with their consumer couldn't have been more fitting.
6. Lifetime Fitness
What is it: We partnered Lifetime Fitness with the all-inclusive Hard Rock Hotels to offer members who registered for their Indoor Triathlon, or one of the Lifetime Tri Series the chance to win an all-inclusive stay to recuperate in paradise.
Why we love it: Through a multi-tiered promotional campaign, the partnership was featured and promoted through emails, a series of social media posts, and in-club videos that featured a special offer. The partnership provided added value to Lifetime Fitness members and in turn guaranteed mass exposure for the hotel brand with over 57,000 impressions, 1.8 million emails sent, and reached 40,000 social media followers.
7. 1-800-Flowers.com Passport Sweepstakes
What is it: 1-800-Flowers.com, the leading gourmet gifts and floral provider in the US, was ready to add a new flare to their Celebration Passport loyalty program to keep engagement of the members high and entice additional members to join. We saw a perfect tie-in with Melià Hotels & Resorts and partnered the two to offer a 4-night stay for 1-800-Flowers.com loyalty members to Melià Nassau Beach.
Why we love it: The sweepstakes provided an elevated experience and reward for the Celebration Passport members through this surprise and delight tactic, as well as additional exposure for the resort garnering 1.8 million social media impressions and emails reaching 3.1 million brand loyalists.
8. The KIDZBOP Experience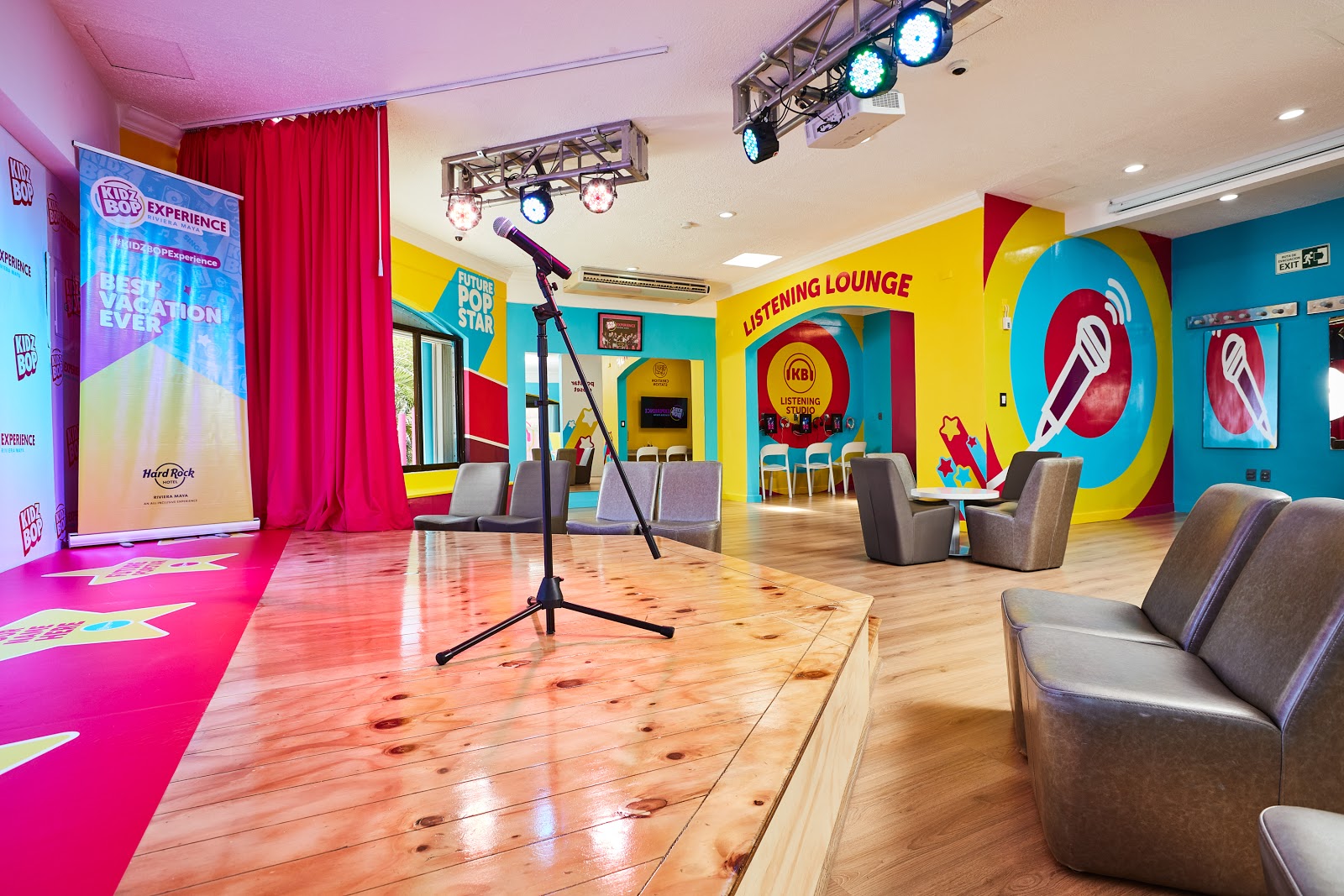 What is it: The all-inclusive Hard Rock Hotels were looking for a branded kids guest experience at their locations to attract families, so we paired them with KidzBop — the #1 music brand for kids in the U.S. that reaches 2.35 million subscribers on YouTube, and has sold over 16 million albums, which have been in the Top 25 Billboard Charts. We negotiated a 3-year partnership and created the first-ever KIDZ BOP Experience at  Hard Rock Hotel & Casino Punta Cana and Hard Rock Hotel Riviera Maya. 
Why we love it: The partnership lent itself to a natural music integration, with both the Hard Rock and KidzBop brands revolving around music. This allowed us to seamlessly design and produce an interactive experience with themed activities for the little travelers that allowed them to transform into a true popstar while on vacation.  
9. Harper's Bazaar Sweepstakes
What is it: Harper Bazaar — America's first fashion & lifestyle magazine boasting 760K print and digital subscribers — was looking to provide their readers with an up-scale prize package that would speak to their love of fashion, travel, music, and art. To do so, we suggested an exclusive 3-night stay sweepstakes at ME Miami that caters to a similar audience. 
Why we love it: To expand campaign exposure and generate leads, we included additional fashion brands that made the partnership more robust and positioned the partnership in front of 2 million email subscribers. 
10. Pick Your Paradisus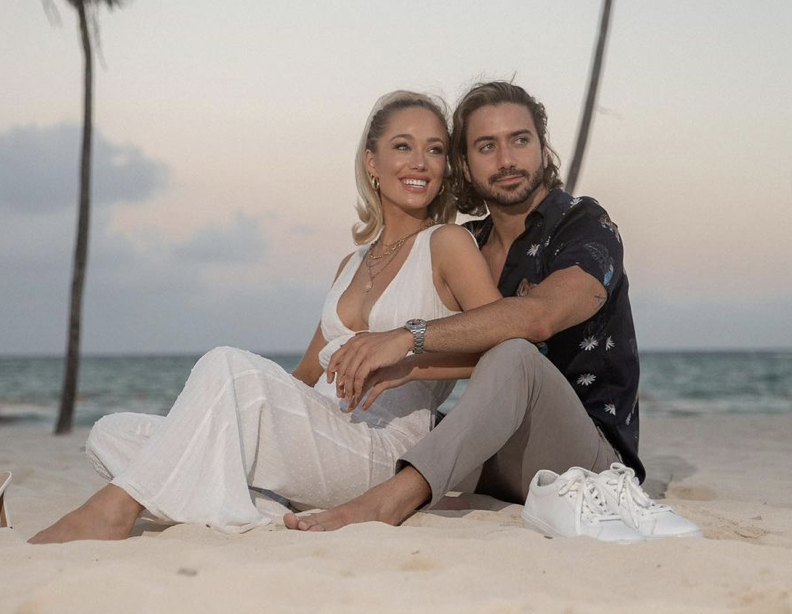 Alex Costa and Robbi Jan at Paradisus Playa del Carmen (📷: Robbi Jan)
What is it: Paradisus Resorts were looking to bring awareness to the robust types of amenities that each resort offers and showcase the safety and cleanliness protocols recently added to provide a safe yet luxurious vacation. We created an integrated influencer series and collaborative partnership that featured key elements of each property to integrate their fans through resort visits, unboxing videos, and a fan sweepstakes for heightened engagement.
Why we love it: Our approach to strategically layer in a variety of influencers that hit multiple audience segments across various channels including Instagram and YouTube made a big impact. Additionally, the approach to go beyond the host and post model not only garnered a combined 33 million impressions and counting but allowed for the longevity of the campaign. 
11. Paw Patrol & Nick Jr. Live
What is it: VStar Entertainment, the producer of PAW Patrol & Nick Jr. Live!, was looking for additional ways to incentivize VIP ticket sales for their shows and create an added value experience for attendees through grand prizes, special offers, and on-site activations. We secured an integrated partnership with a luxury family resort as the presenting sponsor of their VIP Experience nationwide on 3 show tours for PAW Patrol Live! 
Why we love it: Not only was this a comprehensive activation and interactive experience for fans, but this leveraged the brand affinity through valuable and affordable marketing exposure that encompassed VIP experiences, onsite branding, swag bag offer inclusion, commercial airings in-show, and digital exposure across 238 shows in 107 cities nationwide. 
To get a closer look at our work through the years, click here.
We're grateful for the many exciting campaigns we've been able to execute with our travel clients and brand partners. Here's to 11 more years (and beyond) of powerful partnerships that connect brands and like-minded audiences together! 
To be part of our connected community and join in on the fun, follow along at @allianceconnection